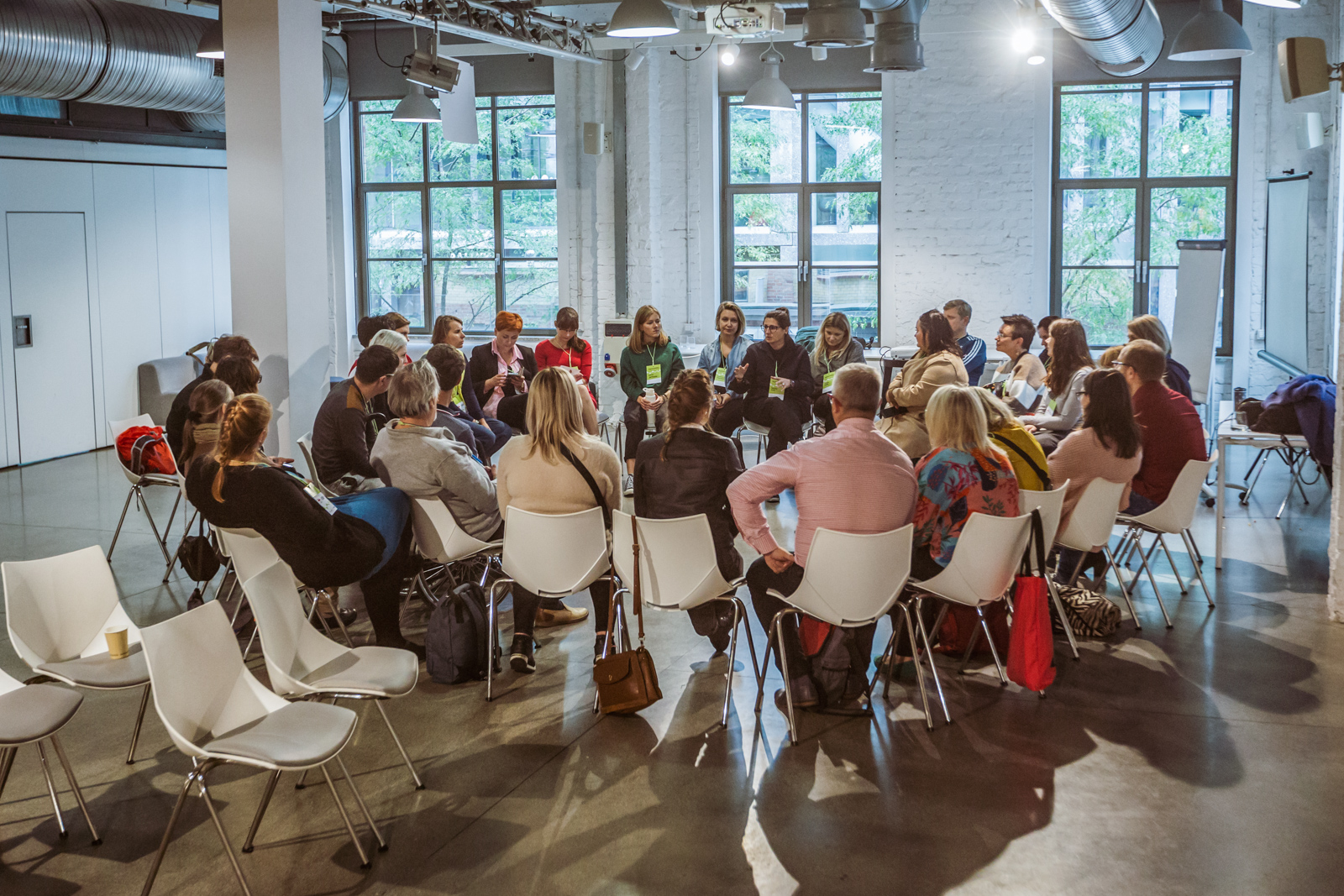 Every social innovation is a result of effort expended by a social innovator who is sometimes a charismatic individual, or otherwise a team working together to solve a problem. Their sensitivity, personal skills and competence are pivotal in whether an idea addressing a perceived need is developed, further elaborated, whether it reaches the prototype stage and gets tested in practice.
Necessary skills can be trained, experience can be gained in 'action' or by learning from mistakes others have made before, knowledge gaps can be filled in by research or by taking advantage of appropriate support from well-meaning friends and institutions (e.g. social innovation incubators). However, it seems that we can identify a set of qualities and skills that social innovators simply need.
Very often – especially in the case of small social innovations – intuition, sometimes flash, illumination are necessary. Much less often, the beginning of innovation is a cold analysis of existing data. However, if the origins of innovation do not come from analysis, this ability is necessary at some point. In addition to the ability to formulate solutions and proposals, innovators must also be good at… asking questions.
The importance of good questions is crucial here, because when working on an innovation, we have to ask a lot of them – how do we know what the nature of the problem is, how we want to solve it, what data and experiences confirm our intuitions, what circumstances may favor our plans and what circumstances may threaten them. The ability to analyze is actually a competence used to acquire other competences. Some research activities can – sometimes even should – be entrusted to someone else.
Take advantage of the support offered, buy, ask experts. However, every innovator must have the basic ability – the readiness to ask questions, curiosity and the courage to face the answers – at least to a small extent. Without it, we run the risk of falling in love with our own idea and becoming imprisoned in our concepts.
To a certain extent, risks can be assessed by performing a regular analysis. We can number risk, determine their probability and prepare counter measures beforehand. In addition, we can look for critical risks that should be mitigated. All of the above is important and with a solid risk analysis problems can be avoided early on or a project can be abandoned altogether. However, the ability to face risks when the worse case scenario does indeed come true seems to be more important. We must always remember that innovation, by its nature, challenges us to be willing to learn and make conclusions as well as keep on trying. The ability to fail and get up is a kind of risk management too.
Optimism is a common trait among social innovators. However, when resources, such as time, money, attention, are limited, one must be able to decide what is most important, share the work with others and determine what needs to be done first and what can wait. The understanding that we cannot do one thing while spending time on another thing is also valuable, which we often don't think about. It is only later on that we realise how important (perhaps more important) are things that we have not got done than what we have accomplished….
This competence may seem trivial, but it is essentially not only about listening, but also about perceiving. For innovators, it is in particular about the ability to perceive the needs of recipients, take on the perspective of others.
They must adopt the right attitude, be active, empathetic, good listeners. This is more demanding, but also more valuable as it helps empathise with the other person. The skill of sensibility can be trained. Various techniques from the design thinking catalogue, such as persona, can be used here. In practice, this means that designing specific solutions requires us to abandon stereotypes, such as for example 'a person with a disability' to see a specific person with his/her particular condition and in his/her environment.